Today's the day of the big sale! Hop on over to my TPT store to check out all the products on sale and save 28% today and tomorrow!
Also, I'm the guest blogger for Sunday Safari at Queen of the First Grade Jungle. I'm super excited!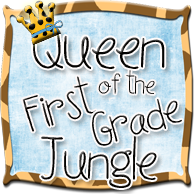 I hope everyone who has started school is having a smooth start!